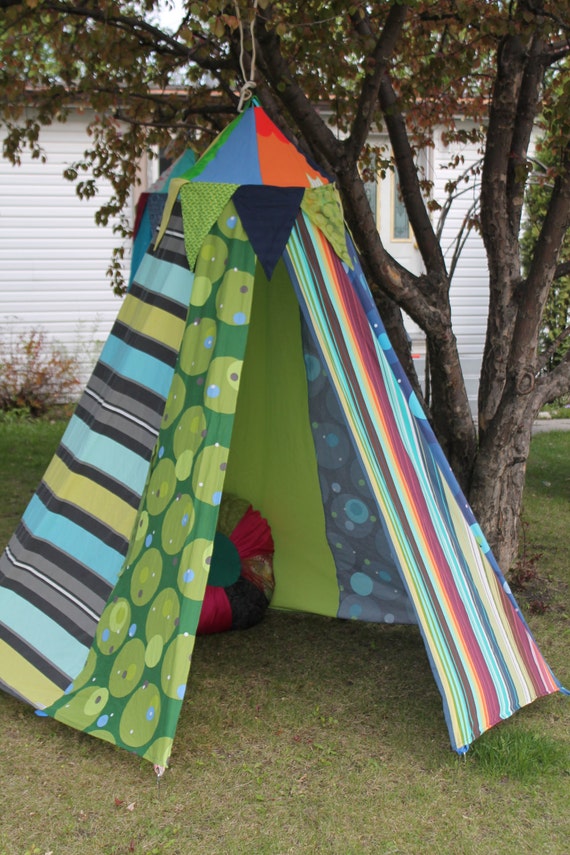 What is the background on your business name?
I named my shop
colouraddiction
because I love colour and we use a lot of colour in the tents we make.
Where are you located?
We are located in Altona Manitoba.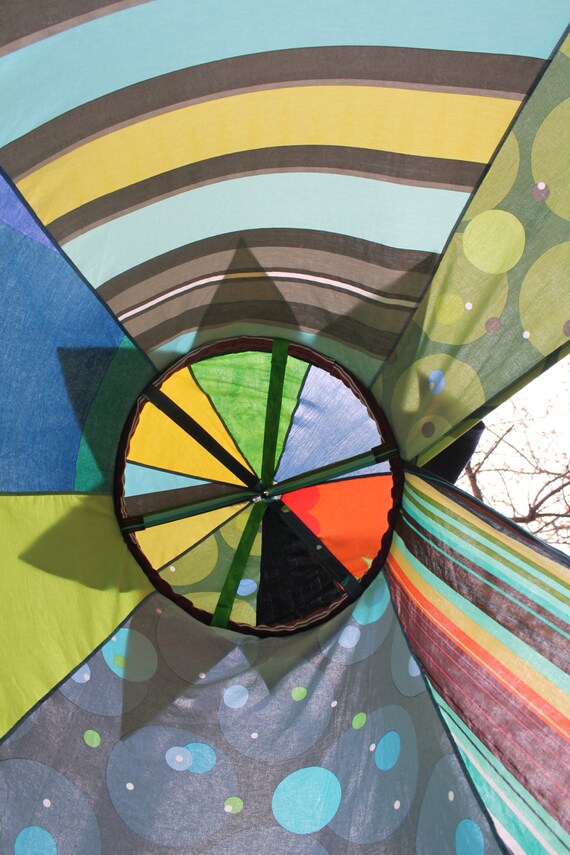 What do you sell?
We sell beautiful playful tents, made from upcycled fabrics. They are often used as bed canopies or serenity spaces but they have also been used to house wedding cakes and as photo props.
What made you decide to start selling your beautiful, bright tents?
My Daughters have always loved tents. When they were little it was all the sheets and blankets draped from clothes lines and trees in the yard. Then as they got older we created these tents to play in. We made a few to sell and soon we made more and more and now we have made over 150 and we sell them to tent lovers all over the world.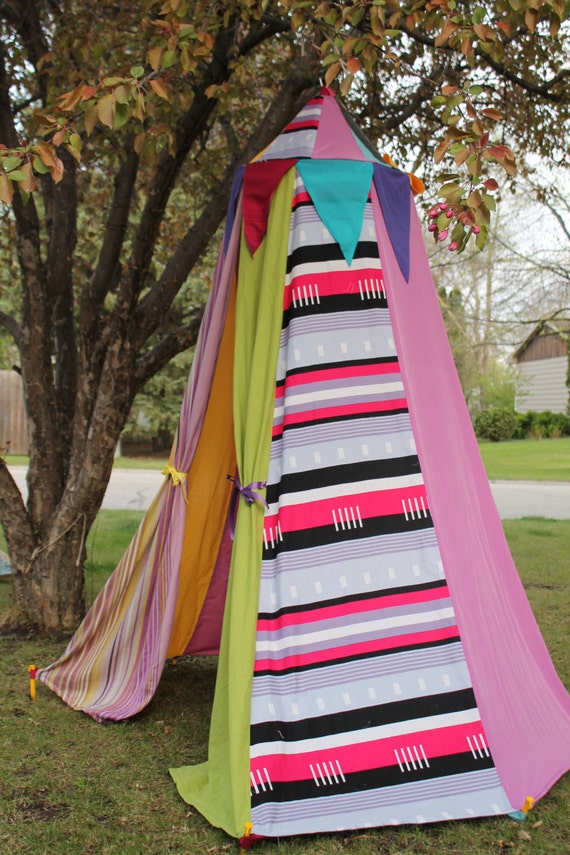 What inspires your creations?
Often this is how it works; I get a really great fabric and I hang it on the design line and it just guide me to the rest of the fabrics that work well with it. Some tents have themes and others are random. I find the seasons and my mood play a lot into what the tent look like.
Anything else you'd like to share with my readers?
Like us on facebook -
www.facebook.com/colouraddictionplaytents
follow our colourful life on instagram -
instagram.com/colouraddictiontents/
use the code colourmy2015 to get 15% off one of the tents in our etsy shop (expires Oct 31, 2015)
www.etsy.com/ca/shop/colouraddiction
Please be sure to visit
Colour Addiction
and leave a comment with your favorite piece from their shop!
Also, if you'd like to be featured on my blog, send me an
e-mail
with your shop link for consideration.